Invest in Drone, Drone-to-Drone
Communication, and Robotics
We are one of the only drone companies in California. We are different than all other drone companies in that we make our drones simple to use, beautifully designed, safe, and human-friendly so everyone can use them.
Join Us
This is an initial public offering (IPO) and is open to the general public for investment. Anyone can invest in our Common Stock. If you are not an accredited investor, your maximum investment amount is limited to 10% of your annual income or net worth. For the first time, investments are accepted via credit card, or traditional U.S. checking or wire.
Fast Facts
– $4.44 million in revenue in FY17, up 12% from prior year.
– Over 2 million products shipped to 100+ countries.
– IPO-Proposed NASDAQ:MOTA.
– One of the only drone companies in U.S. Est. 2003.
– Brands include LILY, JETJAT, and GIGA.
– Retailers include Walmart, Fry's, Staples & hundreds more.
– Company exploring drone-to-drone communication integration
and AI to realize the full capability of drones.
– Headquartered in San Jose, California.
Easy as 1, 2, 3
Our company designs drones that are human-friendly and simple with minimal set-up:
You're just one-touch away from soaring the skies.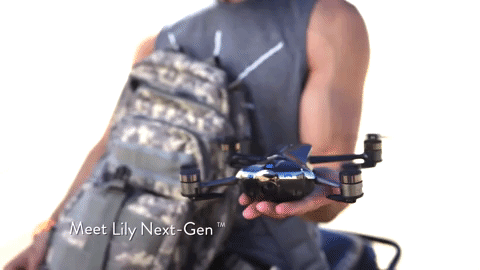 One-Touch Take off and Follow-Me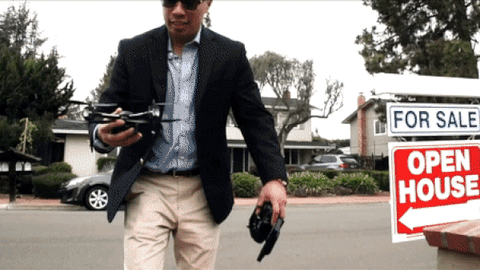 Unbelievably Simple to Fly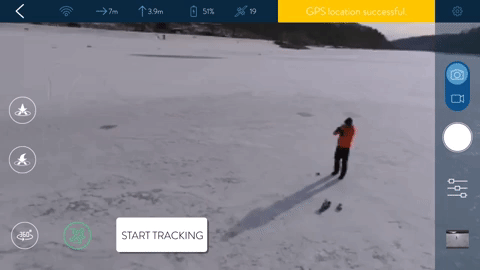 Advanced Features such as Smart Hover™
The Buzz About Mota
Lily Next-Gen Drone was born. This new drone has all of the latest and greatest technology that you can fit in a small drone. Some of the cool features of this drone are smart hover, follow me, and self drive (from your phone) mode.
– Nathan Kemmerer, Innovation Freak Podcast
MOTA Chief Executive Michael Faro said in an interview Monday that he envisions a future where drone-to-drone communication could decentralize the system for tracking drones, while providing greater transparency as to the whereabouts of drone flights. 'Think of when we have hundreds of thousands of drones flying in one area at a time,' Faro said. 'That's hundreds of thousands of eyes in the sky. No centralized place should have a monopoly over such data.
– Sally French, MarketWatch
Market Opportunity:
Drones
Drone shipments projected to rise from 2.2 million units
in 2015 to more than 7.9 million units annually by 2020.
Business Model
Mota products are sold through two primary channels:
*More detailed financials are available upon request
Rapidly Growing
Drone Market
Robotics & Artificial
Intelligence
More Than 2 Million
Products Sold
Lily Next-Gen vs
Competitors
Our Lily Customers
★★★★★
My initial impression is, wow, it's incredibly easy to fly.
– Syd and Macky
★★★★★
A smart drone for beginners.
– Zhang Deyi
★★★★★
Its flight stability is astounding, it stays steady even in wind.
– Tomasso Coli
★★★★★
Fantastic Drone. Thumbs up.
– Revilo Soolk
★★★★★
It's pretty impressive piece of machinery.
– Syd and Macky
★★★★★
It looks really great!
– Jean Block
★★★★★
Cannot outrun it.
– Tesla Alf
★★★★★
One button take-off and landing, 360° orbit
and tracking modes are great.
– Eddie Felan
★★★★★
This will be great for sharing great places we travel to.
– Pat Higgins
★★★★★
Lily Next-Gen boasts a very high photo quality.
– Tommaso Coli
★★★★★
The phone app is simple and easy to use.
– Zhang Deyi
★★★★★
It's very easy to fly.
– Eddie Felan
★★★★★
Comes in a very nice box.
– Nesher Asner
Acquire and Partner with
Companies in Robotics
Introduce LILY KIDS,
Safe Drone For All Ages
Invest in Drone Simplicity
We are exploring drone-to-drone communication technologies. Drones can collect secure data, and we offer a better way to capture, safeguard, and share data. All of Mota's data storage locations are in the United States.
FISCAL YEAR ENDED JUNE 30, 2017 UPDATE
Financial
Summary
– Expand production to catch up with demand
– Stock sufficient inventory worldwide
– Increase sales personnel and structure
– Capital to be used increase production to eliminate expedited shipping fees and overtimes
– Stock Inventory in Europe, South America and Canada for reduced shipping fees and faster fulfillment
Michael Faro
President, CEO
Manages strategic direction, M&A, products, and production. 18+ years managing experience. Speaker at Stanford University and the Consumer Electronic Show multiple invitation and awards to White House.
Jeffrey L. Garon
Chief Financial Officer
Critical partner in finance, execution and expansion. 30 years+ in creating operating plans and financing growth.
Lily Ju
Chief Product Officer
15+ years exp. Oversees manufacturing,
quality, costs, and timelines
Alan Jacobs
Board of Directors
Founder and president CorpFin Management, As Seen on TV, Capital Growth Financial.
Alex Ruckdaeschel
Board of Directors

Member of board of directors at Vuzix (NASDAQ: VUZI), Co-founder of Herakles Capital and AMK Capital Advisors and current Chief Financial Officer of PainQX.
Marjorie Bailey
Audit Committee Chair
Adjunct professor, UC Berkeley Extension; Audit Committee Chair, LWV; and CFO, Elder Care Alliance.
Dave Horin
Financial Advisor, CPA
Sr. Managing Partner, Chord Advisors. Previously CFO, Renshaw Capital; CAO at Jeffries LLC.
Frequently Asked Questions
What will the proceeds be used for?
We intend to use the net proceeds of this offering for working capital and other general corporate purposes, including to finance our growth, enhance and improve our solutions, fund capital expenditures, or expand our existing business through investments in or acquisitions of other businesses, solutions, or technologies. However, we do not have any commitments for any such investments or acquisitions at this time. Our management will have broad discretion in the application of the net proceeds to us from this offering and investors will be relying on the judgment of our management regarding the application of the proceeds.
What type of offering is it?
It is an Initial Public Offering (IPO) through SEC Reg A+. This regulation allows companies to offer shares to the general public.
There are other companies in this sector. How are you different?
We are have been in business much longer than any of the other companies in this sector and that has allowed us to create a community of hundreds of thousands of people that believe in our products. We are one of the only companies in the United States in Robotics and Drone sector.
Will you enter the market for military drones?
We already enjoy sales to military channels through our distribution, even though it's not our main focus. After our offering, we intend to expand this further. But our primary focus is to meet the demand of our mass-market customers.
Do you plan to grow by acquiring other companies?
One of the benefits of being public is the ability to partner with other organizations to expand our markets. We're always on the lookout for companies with great technologies and/or customer base. We do not have any commitments at this time.
Is there a cost to investing?
No, there is no fee charged to the investor at any point during or after the transaction.  You pay only for the number of shares you desire to purchase.
What's the maximum amount I can invest?
Yes, anyone can invest. If you are based in the United States, you will be limited to investing no more than the greater of 10% of your net worth or 10% of your annual income.
Where can I get the full financial details of the offering?
Please refer to the Offering Circular for information on the offering. Here is the link:
go.mota.com/703
How do I get information regarding investment opportunities?
For further Investor Information, please attend one of the conference calls below or email
inv@mota.com
.
Disclaimer
The company has filed a Regulation A offering statement with the U.S. Securities and Exchange Commission in regards to a distribution of its shares.. Until such statement is qualified by SEC:
1) No money or other consideration is being solicited, and if sent in response, will not be accepted; and
2) No offer to buy the securities can be accepted and no part of the purchase price can be received until the offering statement is qualified, and any such offer may be withdrawn or revoked, without obligation or commitment of any kind, at any time before notice of its acceptance given after the qualification date.